Shauna Burnsilver, Alexander Kholodov, Vera Kuklina, Andrey Petrov, Nikolay Shiklomanov, and James Temte, participated at the Navigating the New Arctic Community Office Annual Meeting in Anchorage, Alaska, hosted by Alaska Pacific University, during November 15-17, 2022. They presented the progress of the project in posters, presentations and roundtable discussions.
Pavel Groisman and Vera Kuklina participated in the NASA LCLUC Workshop that summarized the 25 years of activities of the NASA Land Cover Land Use Change Program. At the first day of the Workshop, Groisman presented there a thirty-min-long talk "The LCLUC NEESPI-NEFI: Accomplishments and Synthesis".
Hyatt Hotel, Bethesda, Maryland, USA, 18-20 October, 2022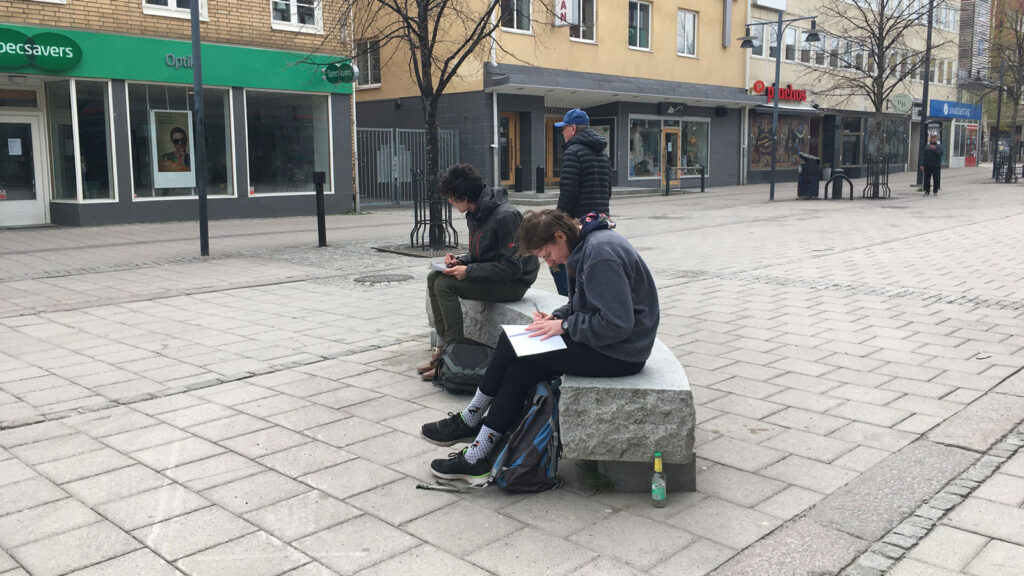 During MUST summer field research in Lulea, Sweden artist Alexandra Ianchenko led the research team in a drawing exercise. The experience helped train the eyes of the researchers to see the city with a deeper understanding of how the various parts fit together. See the results and learn more about sketching as an ethnographic tool at Sasha's new blog post.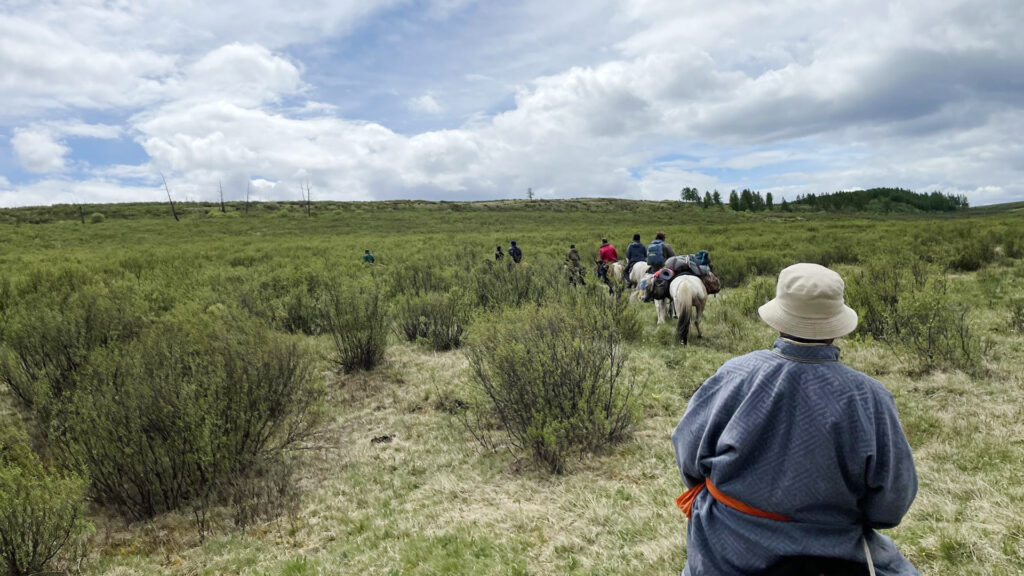 Vera Kuklina and Kelsey Nyland had travel to Mongolia on June 8-26, 2022 to learn about informal roads and their role in subsistence activities of Indigenous Dukha and Darkhad peoples in the Khovsgol aimag, Mongolia.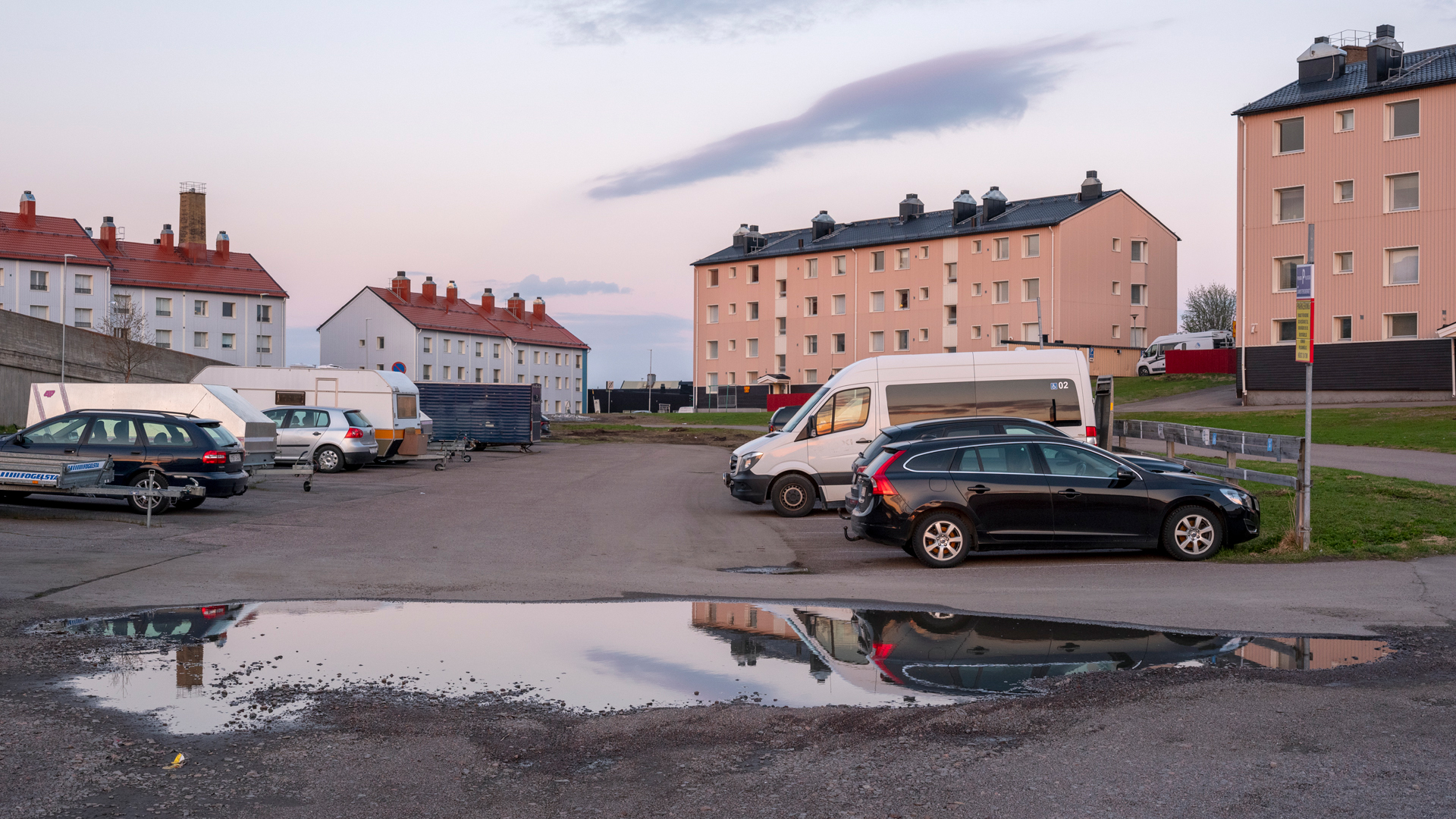 Max Sher presents the series of photographs "SOUTH OF NO NORTH" taken during the MUST 2022 Expedition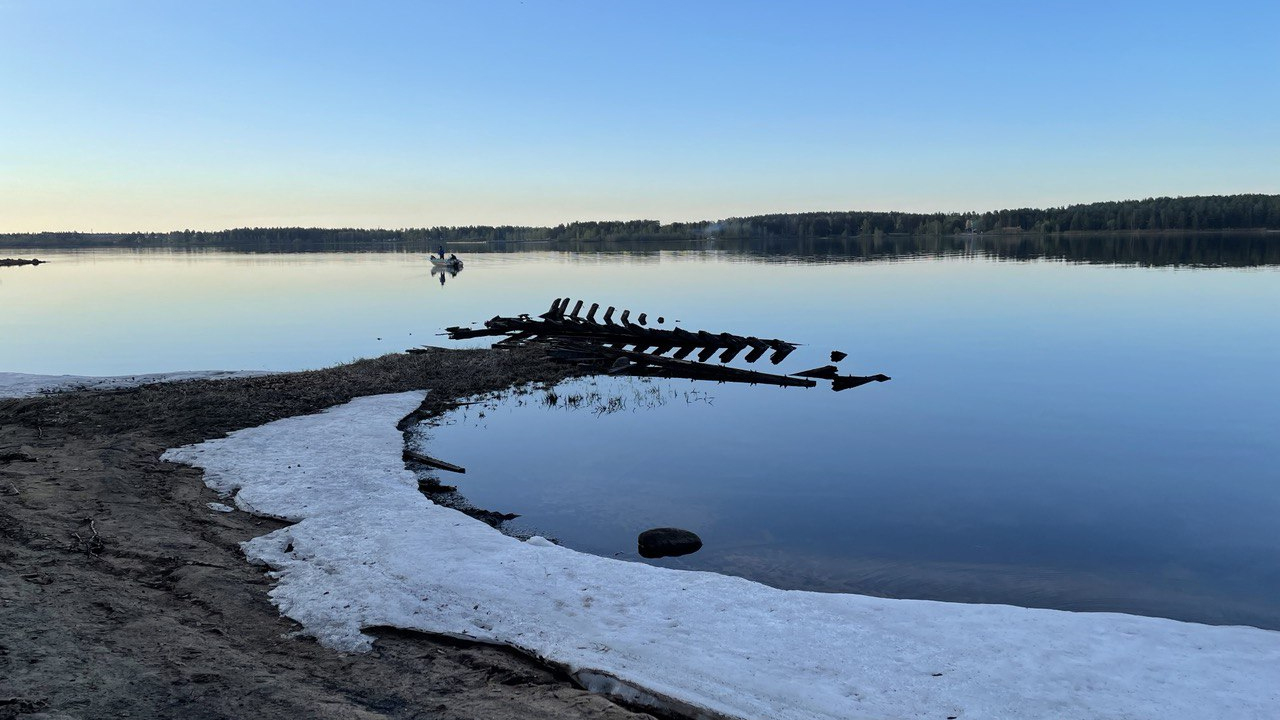 The MUST (Arctic Cities: Measuring Urban Sustainability in Transition) project team visited Luleå (Sweden) in May/June 2022 in order to investigate how this northern city works to become more sustainable.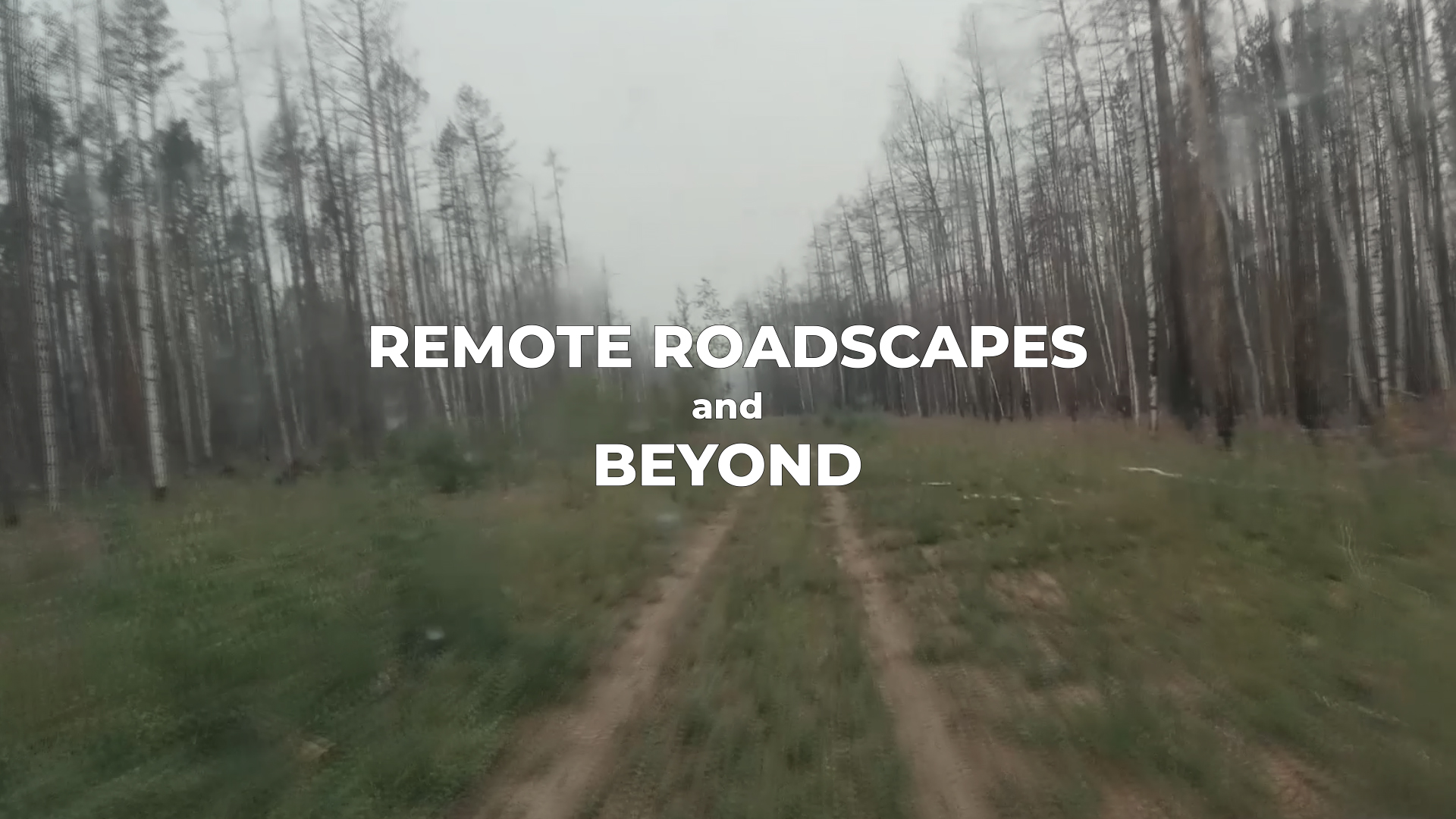 Digital multimedia presentation "Remote Roadscapes and Beyond" introduced during the session Converging Science, Art, and Indigenous Knowledge Systems for Understanding Change and Sustainability in the Arctic at the Arctic Science Summit Week (26 March — 1 April 2022) is available for watching on Youtube.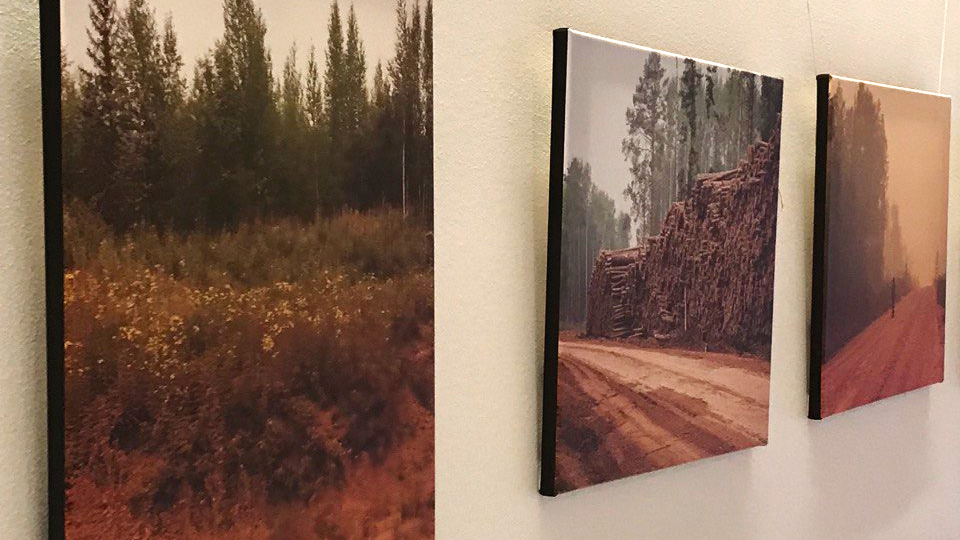 A photo exposition Martian taiga by Stanislav Podusenko was exhibited during the Arctic Science Summit Week (March 28, 2022, Tromso, Norway). It represented work conducted by the artist during the expedition to the north of Baikal region in August 2021 within the Informal roads project (funded by the National Science Foundation, award #1748092).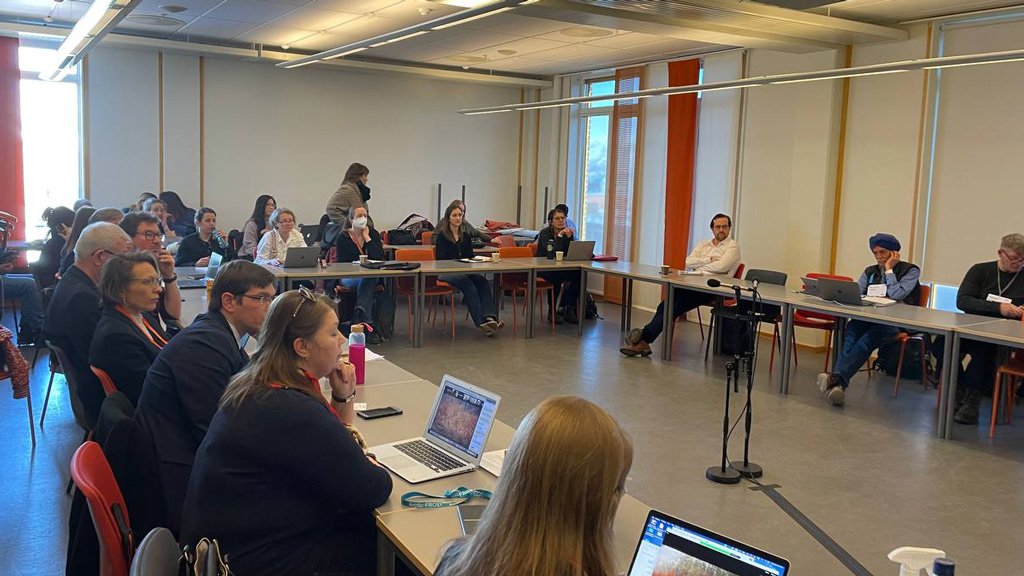 ArtSLInK team members organised a session Converging Science, Art, and Indigenous Knowledge Systems for Understanding Change and Sustainability in the Arctic at the Arctic Science Summit Week (March 28, 2022, Tromso, Norway). The session gathered representatives of natural sciences, social sciences, humanities, local and Indigenous communities for exploring creative possibilities of art, science, local and Indigenous knowledge, possible future collaboration, and effective ways to represent co-created understandings of Arctic sustainability for the wider audience.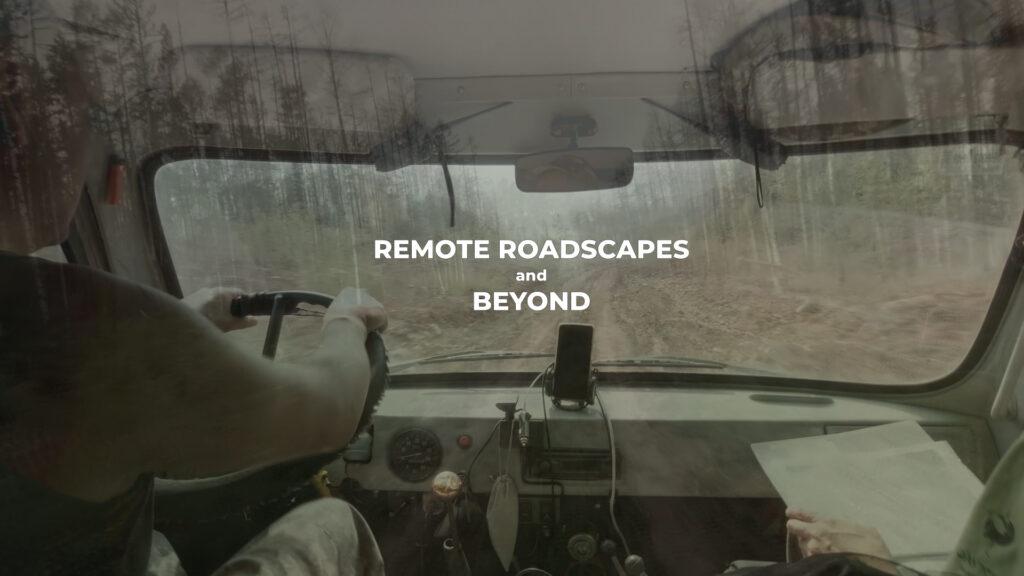 ArtSLInK team members organised two sessions at the Annual Meeting of the American Association of Geographers (February 25 — March 1, 2022). The first paper session "Informal roads: unofficial transportation infrastructure at the edge of converging arts, science, and local and Indigenous knowledge systems" was dedicated to scholarly results of the Informal Roads project. During the panel session "Mobilizing Arts, Science, Local and Indigenous communities for knowledge co-production in arts-based research", the multimedia presentation "Remote Roadscapes and Beyond" was presented with comments from its curators and participants (scholars and artists).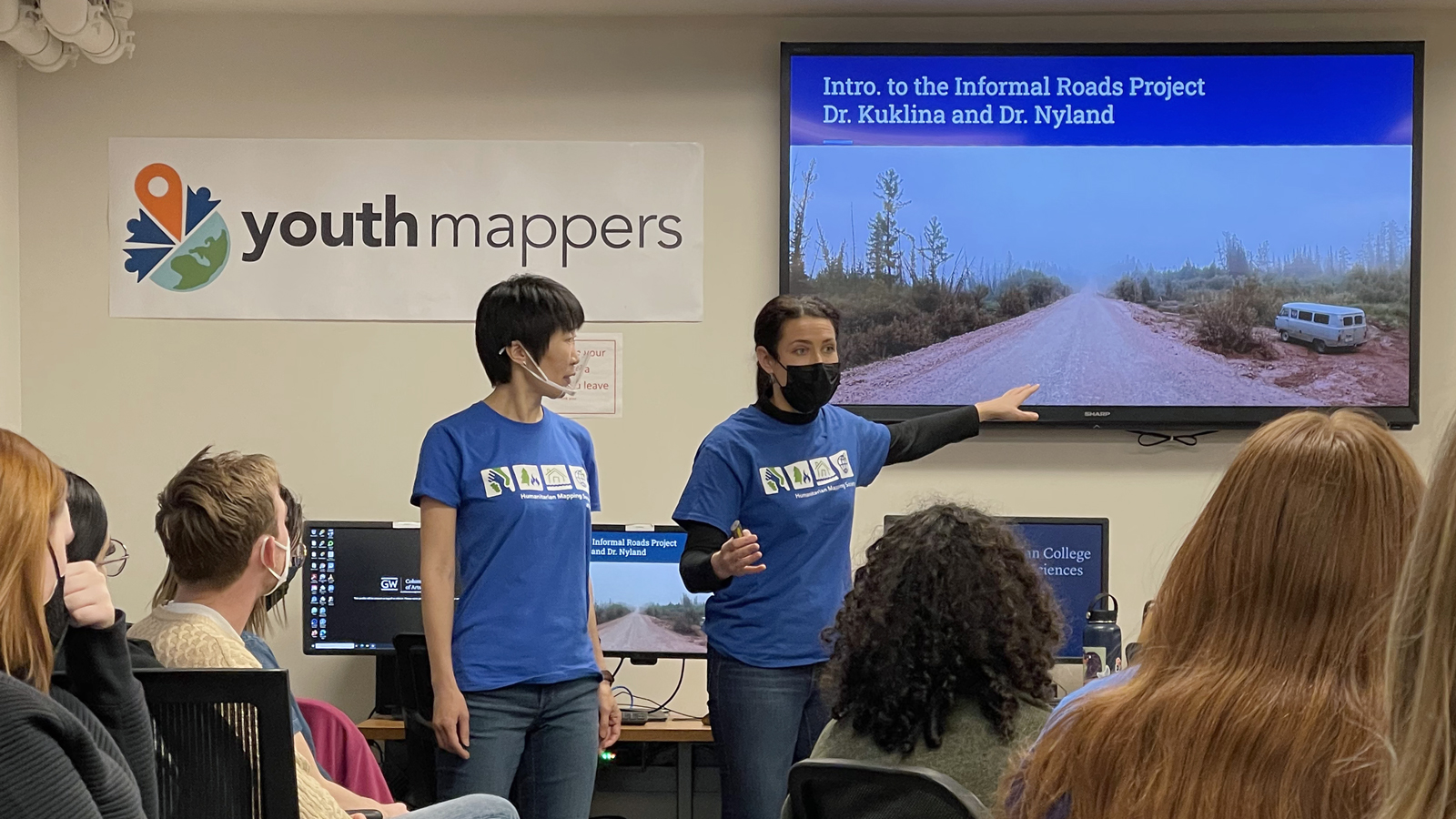 Team members of the Informal Roads project in collaboration with GW Humanitarian Mapping Society (HMS) organised a mapathon in the George Washington University on February 11, 2022. About 30 volunteer graduate and under-graduate students helped to trace informal roads (logging roads, paths, trails, etc.) and other infrastructure around Lake Baikal. As it was reflected by graduate student Sara Fatimah, one of the volunteers: 
"The mapathon provided me with a considerable amount of learning opportunities."
More
Not only did I learn about the various types of informal road networks that exist within the trans-Baikal region but comparing the historical imagery to the modern imagery, I was astonished to discover how much the land cover has changed over time. What was particularly enjoyable about the mapathon was the community aspect. Mapping imagery alone on a Friday evening may not sound very appealing but when you map together with 30 other students and there is plenty of pizza to go around, it makes your evening a memorable one.
Throughout the event, I was able to discuss what I was finding in my imagery with other participants while also learning about the various roads and objects they were coming across. This kind of dialogue provided a space for communal learning where participants incorporated each other's feedback into their work while also mapping for a scientific and humanitarian cause.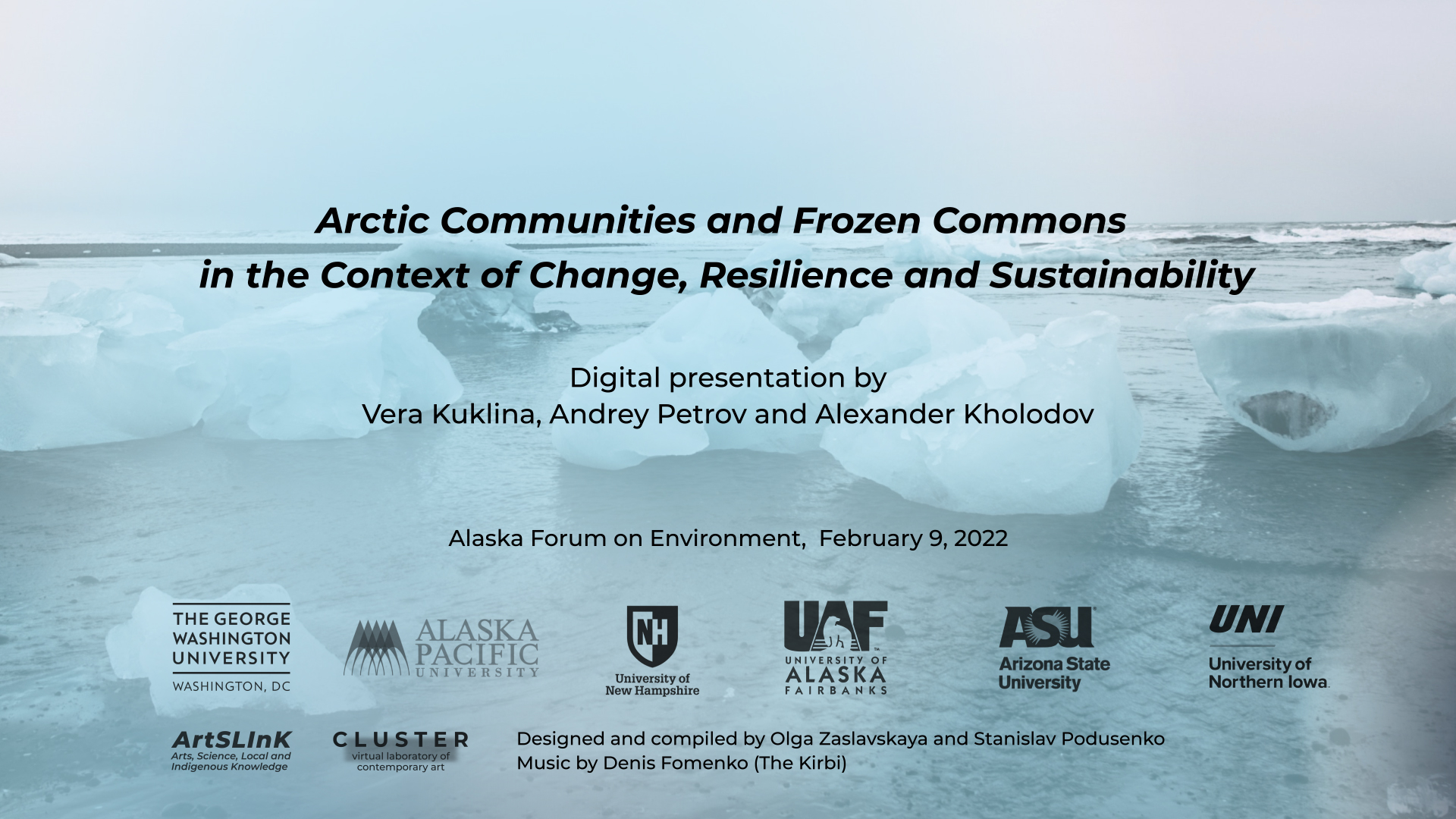 Frozen Commons project team members Vera Kuklina, Andrey Petrov and Alexander Kholodov are giving presentations at the Alaska Forum on the Environment virtual meeting on February 9, 2022. They are giving an overview of the main components of the recently launched project to gather communities' concerns and experiences about Arctic ice, snow, and permafrost landscapes collectively used and governed by communities and non-local stakeholders.
On December 10 (19:00 Moscow time), a virtual platform and an exhibition "Atlas Obscura Arctic" (curators: Aleksandra Orlova and Maria Tysiachniouk) will be open with participation of ArtSLInk team members.
Speakers:
Herminia Dean, Alaska, Artist, Professor of the Department of Arts, University of Anchorage
Anna Hoover, Alaska, artist
Vera Kuklina, Washington DC, Professor at George Washington University
Danita Pushkareva, St. Petersburg, Russia, artist, curator
Vladislav Stain, Arkhangelsk region, artist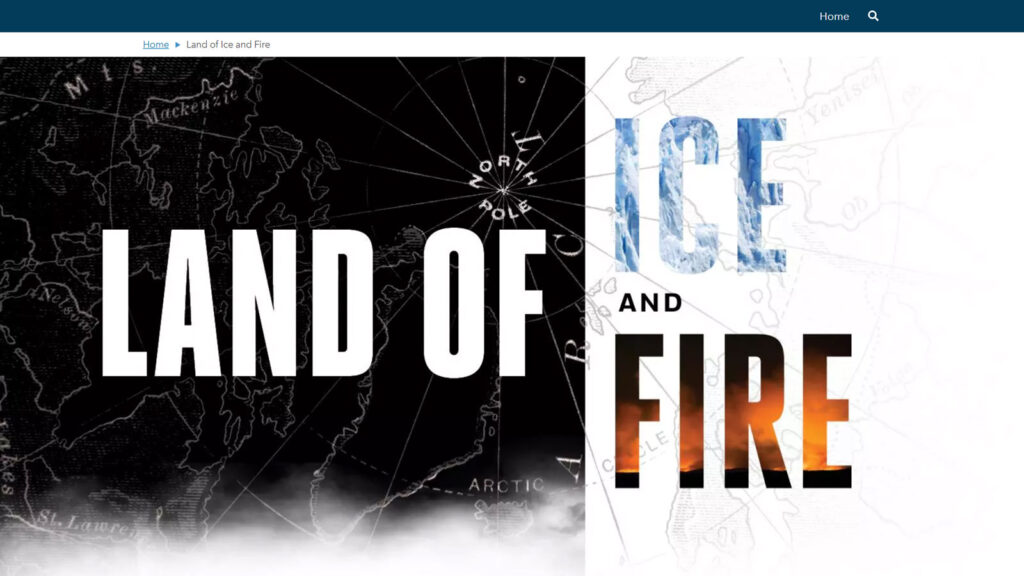 New article is published in GW Magazine on Arctic research conducted by GWU scholars. It highlights several projects with ArtSLInK team members, including Frozen Commons, Informal Roads and MUST.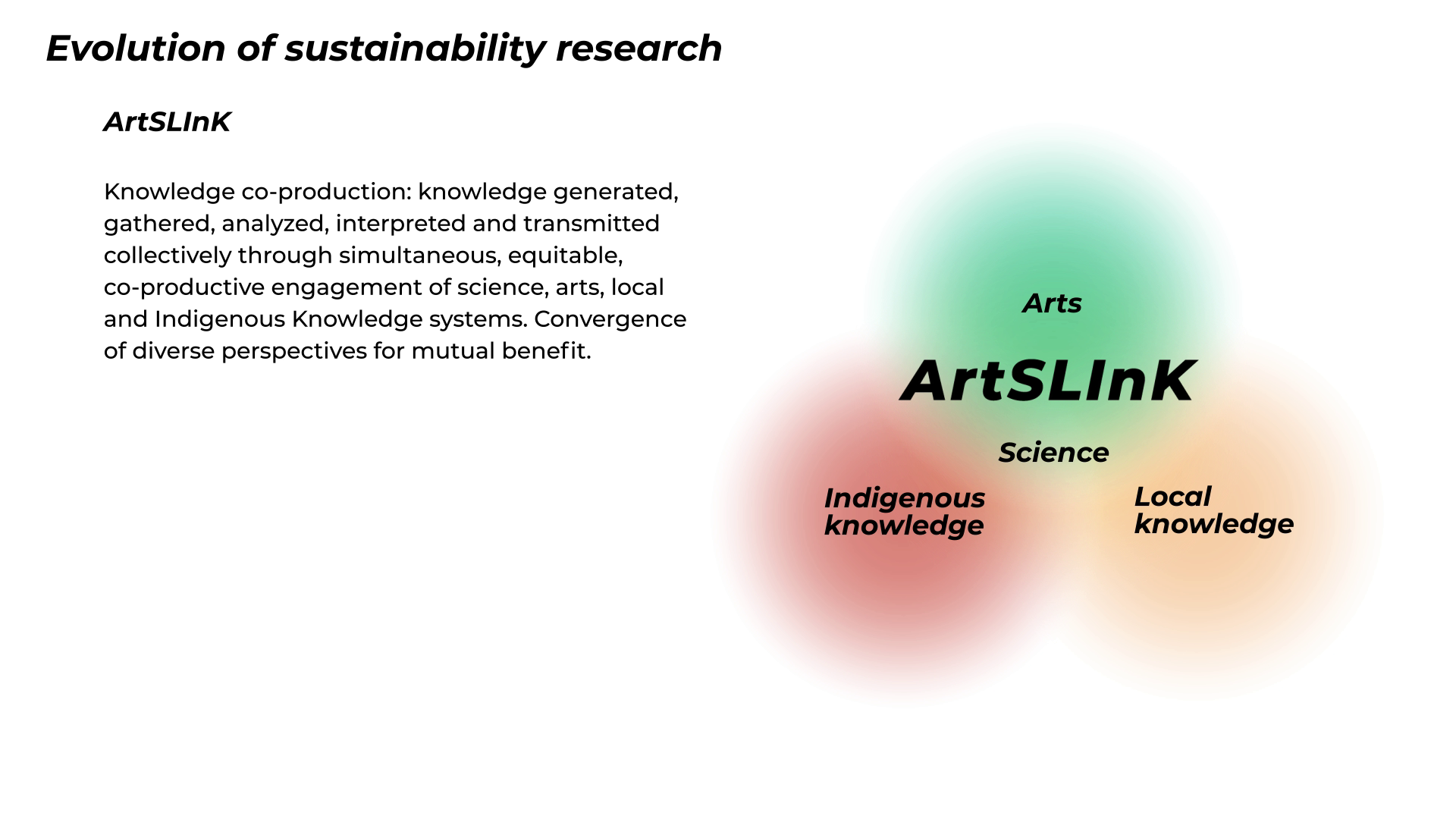 ArtSLInK team members made three presentations of artistic works, community engagement and Domesticating Landscapes projects at the 2021 Navigating the New Arctic (NNA) Annual Community Meeting (8—12 November, 2021). For the first time, conference included Art Highlights as a part of the program to highlight and share art-based research or education/outreach programming. We used this option to share our experience of work within ArtSLInK approach which emphasizes the need in decolonization practices that encompass simultaneous, equitable, co-productive engagement of science, arts and place-based local and Indigenous Knowledge systems. While the first presentation gave an overview of ArtSLInK projects, team member James Temte in his presentation had focus on community engagement with stronger emphasis on communities. Finally, the presentation on Domesticating Landscapes was concentrated on ArtScience collaboration.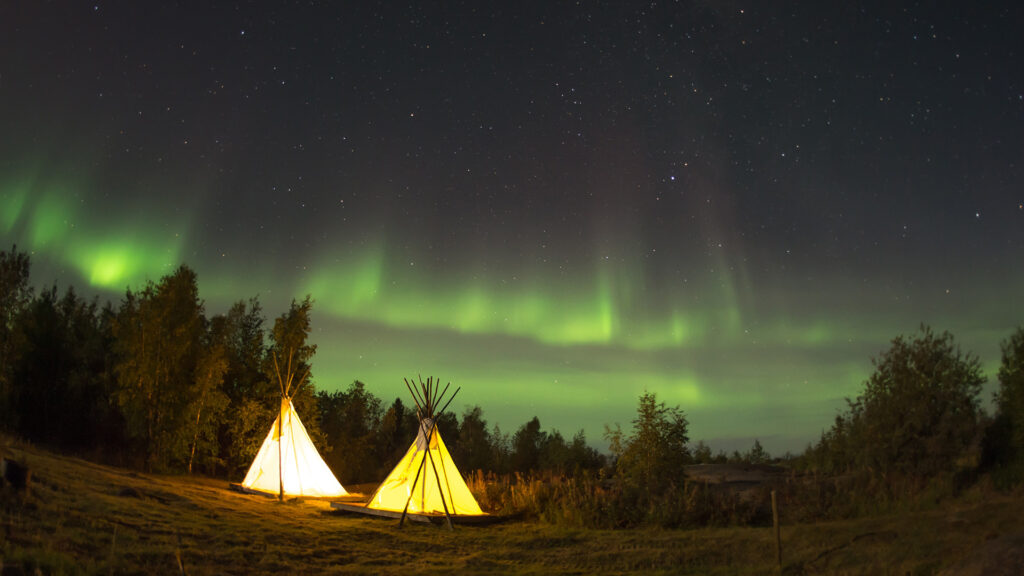 The George Washington University with partner institutions in the USA, Canada, Russia, and Sweden have launched a new project Measuring Urban Sustainability in Transition (MUST): Co-Designing Future Arctic Cities in the Anthropocene.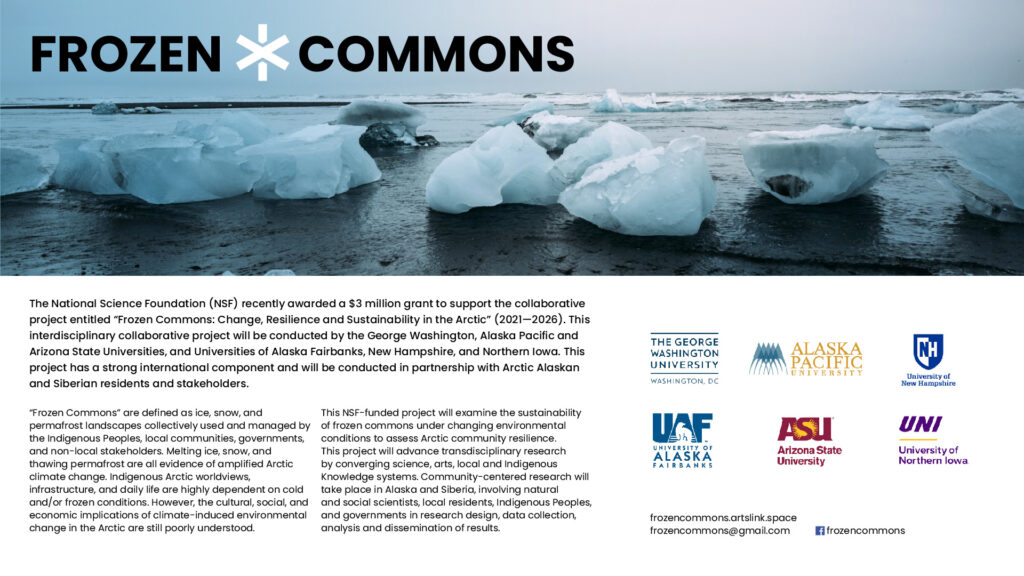 The National Science Foundation (NSF) awarded a $3 million grant to support the collaborative  project entitled Frozen Commons: Change, Resilience and Sustainability in the Arctic.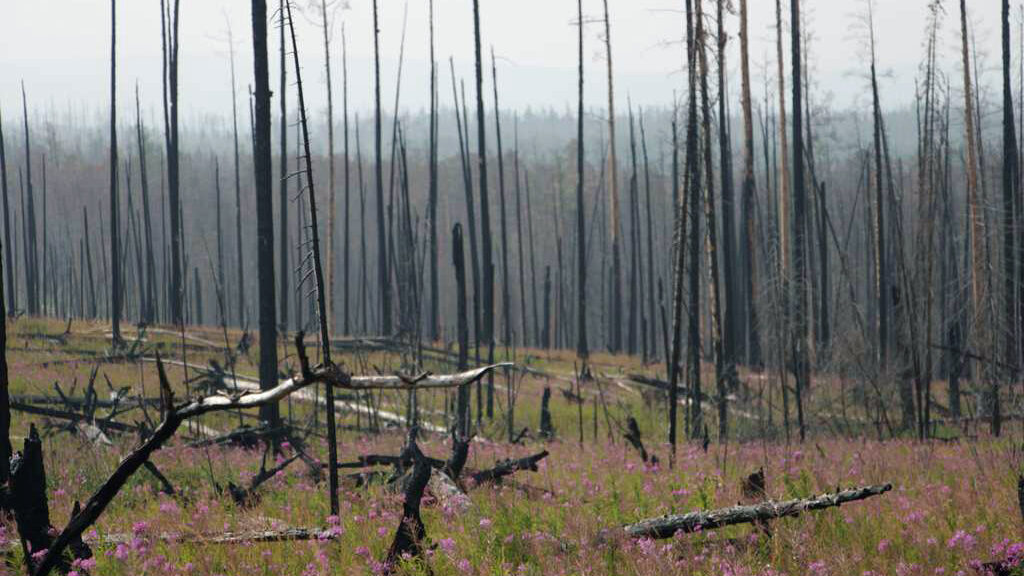 The V.B. Sochava Institute of Geography SB RAS's team of the project Informal Roads: The Impact of Unofficial Transportation Routes on Remote Arctic Communities accomplished its second expedition.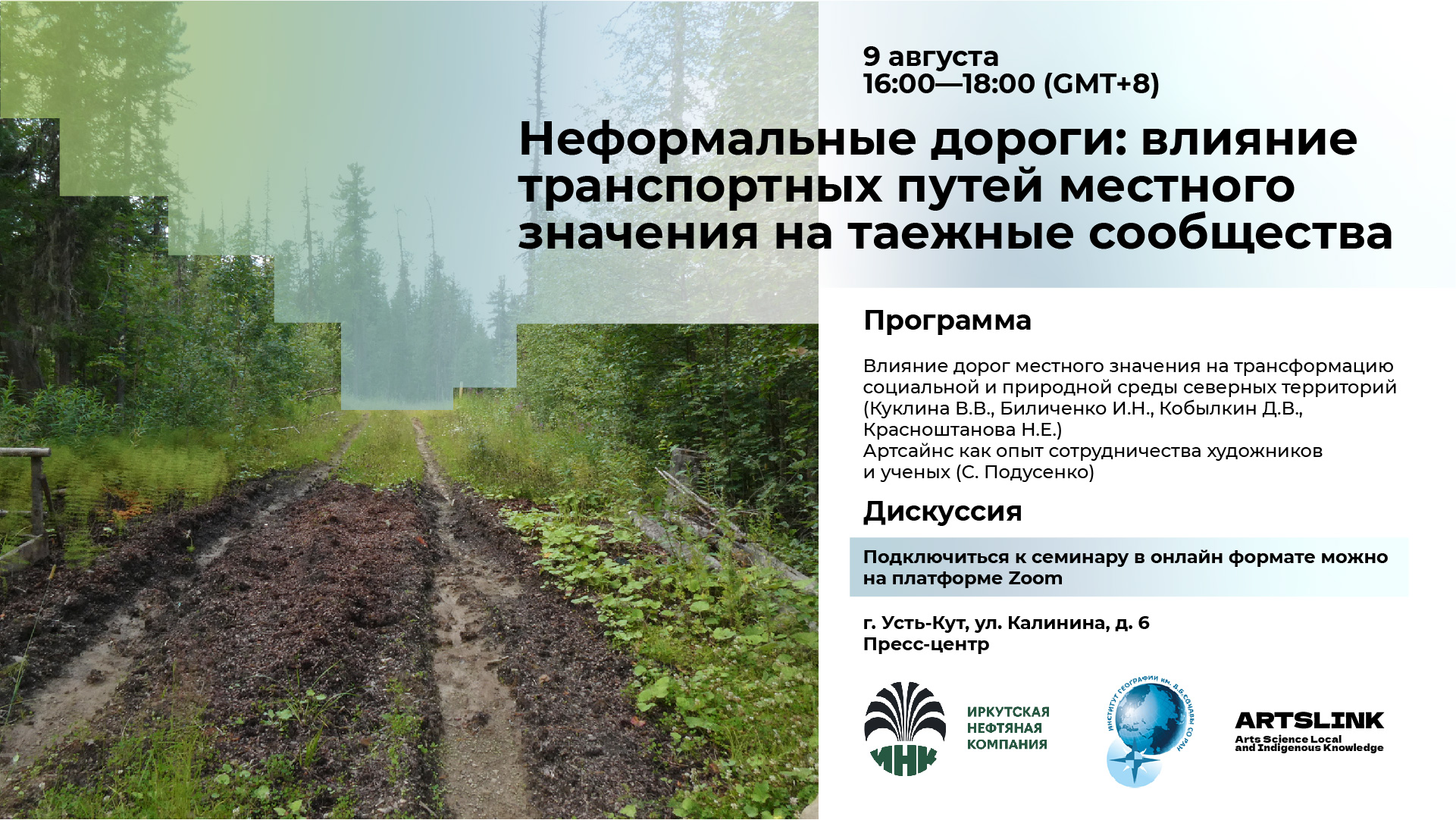 Seminar-discussion of the preliminary results of the project Informal Roads: Impact of Local Transport Routes on Remote Arctic Communities, Ust-Kut.